I know I should be posting about our Hawaii trip, but I'm still in denial that it is over so, I'm going to post about some books I've read lately.
The Hunger Games (Suzanne Collins) --
this one was so good! I couldn't put it down -- though I HAD to because I was in Hawaii.... but after I tired myself out snorkeling with giant sea turtles, I'd sit in the beach chair and read while Dave was still out snorkeling. (OK, this is NOT about Hawaii -- that was just a teaser...) So, this book is teen fiction, but 'teen' in the sense that the Twilight books are for 'teens'. It is about a dystopia (negative utopia) where 24 teenagers are 'chosen' to compete in the annual Hunger Games -- and fight to the death. It is all televised LIVE -- just like American Idol, the 'nation' gets all into the games, the contestants become household names, etc. WARNING -- it ends with a cliffhanger and it is the first of a trilogy. Book 2 doesn't come out till September. I'm already counting down the days. FASCINATING read -- highly recommend it. (And I'm not sadistic). It is one of those books that I wish I hadn't read yet purely for the anticipation of still having a great book to read sitting on my desk -- (if that makes any sense at all)
The Boy in Striped Pajamas (John Boyne) --
I'm SURE I'm in the minority here, but I did not like this book. It was emotionally manipulative -- and I hate that. It had a great premise --- a 9 year old boy who moves to a country home with his family, his father is the new 'commandant' of Auschwitz. The boy is so naive, and it tells the whole story from him point of view. But, the ending was awful and made me feel so down and used. (I feel the same way about certain EFY experiences that are 'spiritually manipulative -- for a comparison). So, I can't recommend this one, but like I said earlier, I'm sure I'm in the minority here -- they even made a movie out of it -- and our book group is reading it. I'll have to keep quiet... (if you can't say anything nice.....)
These is my words (Nancy Turner) --
Another great one! The first of a trilogy (all published) based on true events of a girl/woman in frontier Arizona. It was such a fascinating read, all in journal format. The ending to the first one is a let down, but I've heard from reliable sources that book two and three are just as good. I just have to get over my disappointment from the ending of the first one to pick up the other ones. But, I'd definitely recommend this one. It will be like no other book you read! It is adventurous, amazing, funny, and sad all together.
The Fire of Faith (John H. Groberg) --
I've read this before, but we are reading it for our book group and I think I enjoyed it more the second time around. Of course, I'm reading it now as an adult, a mom, etc. so I was able to apply many of the lessons more. I'm looking forward to our discussion -- the author is even coming! :)
The Sisterhood of the Traveling Pants (Ann Bashares) --
This is right down the middle of the road. It is fun to read, good summer book, but not changing my life or anything. It's about what you'd expect if you've seen the movies. But, it's well-written and quite witty in parts -- and I can always appreciate a good turn of words.
The Good Earth (Pearl S. Buck) --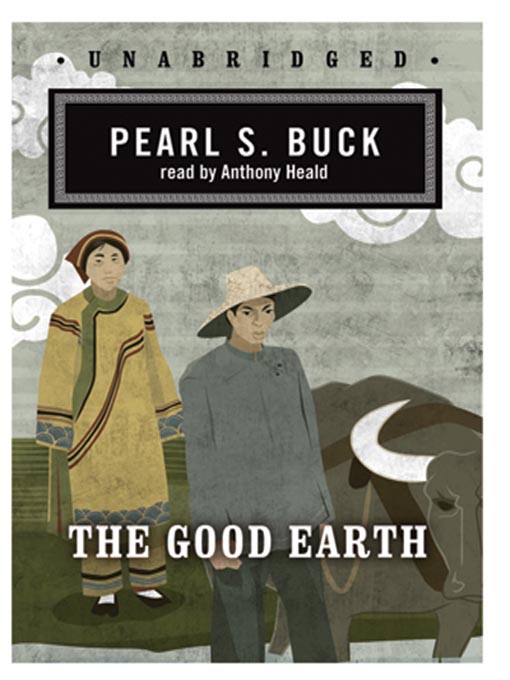 I'd give this 3 1/2 stars out of 5. -- Maybe 4. I enjoyed learning so much as I read. It went faster than I thought it would -- it is a long book. It is about a chinese farmer who just can't seem to learn the important life lessons for long enough to matter. It is the whole pride cycle of the Book of Mormon set in 1920s China. It's a classic and rightly so.
Well, there you have it: more of my opinion on random books that you ever wanted to know.
I'd love to hear about what books are on your "I wish I hadn't read them yet so I could read them again books"